Profiles in Coverage: Wisconsin's BadgerCare Plus (BCP) Program
Overview
Wisconsin's BadgerCare Plus (BCP) program was launched in February 2008 as part of Governor Jim Doyle's agenda to make health coverage affordable and accessible to children at all income levels. BCP merged both BadgerCare—Wisconsin's State Children's Health Insurance Program (SCHIP) that provided coverage for children between 100 and 185 percent of the federal poverty level (FPL) and for parents between 44 and 185 percent FPL—and family coverage under its Medicaid and Healthy Start programs for pregnant women (up to 185 percent FPL), children (up to 100 percent FPL), and parents and caretaker relatives (up to 44 percent FPL). BCP also expanded income limits for pregnant women, children, parents, and caretaker relatives and created coverage for the following populations: youth exiting out of home care, child welfare parents, certain self-employed parents, and childless adults (see chart below for a summary of all the changes). Under BCP, families with children at higher income levels pay premiums and co-payments for certain services (premiums are charged for children in families with incomes 200 percent FPL and above; parents pay premiums from 150 percent FPL).
In the first six weeks of the program, more than 71,000 previously uninsured individuals—many of them children—were enrolled in the program. This number far exceeded expectations and also surpassed similar efforts by other states. State officials attribute Wisconsin's success to several factors, including administrative simplification, investment in outreach, and promotion of online applications.
Since BCP was created, the program has covered:
Pregnant women (up to 300 percent FPL)

Parents and caretakers at higher income levels (up to 200 percent FPL)

Young adults leaving foster care at age 18 (up to age 21)

Parents with incomes up to 200 percent FPL who have kids in foster care

Certain farm families and self-employed parents (up to 200 percent FPL)
More recently—as of January 1, 2009—BCP expanded to provide coverage to childless adults who are uninsured and have incomes not exceeding 200 percent FPL. Wisconsin received federal approval in December 2008 to implement this expansion which is funded with both federal and state dollars. Wisconsin became the eighth state in the country to provide coverage for childless adults.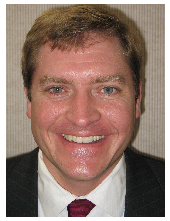 The State Coverage Initiatives (SCI) program recently spoke with Jason Helgerson, the Director of Wisconsin Medicaid, about BCP.
Program Overview
1. Can you tell us about the origin of the BadgerCare Plus program and how it is related to what was the BadgerCare program?
In announcing his "Affordability Agenda" in January 2006, Governor Jim Doyle stated that "no child should ever be without health insurance." The policy solution to ensure that all of Wisconsin's children have access to health care was the creation of a single health care coverage system—BadgerCare Plus.
BadgerCare was Wisconsin's State Children's Health Insurance Program (SCHIP) program, implemented in 1999. BadgerCare had a rapid start-up because it was created as an expansion of Wisconsin's Medicaid Plan, which allowed it to use existing eligibility, provider and reimbursement systems. BadgerCare design used research indicating that SCHIP programs which enroll adult parents and their children generally insure higher rates of eligible children than do programs which insure only children. Because BadgerCare was built upon existing Medicaid and Healthy Star
t
[1]
programs, members of a family applying for BadgerCare were screened first for Medicaid and Healthy Start—and were enrolled in these programs, if eligible—before being screened for BadgerCare. As a result, many families were enrolled in one or more programs. For example, younger children might have been in Medicaid or Healthy Start, while older children and parents were enrolled in BadgerCare. While BadgerCare served more than 90,000 people, the varying rules of different programs became a barrier for families to apply and enroll in health care programs.
BCP merged all these subprograms into one program, streamlined and simplified eligibility rules, expanded coverage to all children regardless of income, and raised the income limit for pregnant women and parents. Here is a visual depiction of these changes:
2. What were some of the key strategic goals for the program?
BCP had four strategic goals:
Cover all children

Provide coverage and enhanced benefits for pregnant women

Make the program simple

Promote prevention and healthy behavior
3. Can you describe what the impetus was for making streamlined enrollment and administration a centerpiece of BCP?
The two primary reasons for streamlining operations were to provide more accessible, continuous, and efficient health care and to decrease administrative costs. Medicaid was initially designed to provide health care coverage only for recipients of cash assistance. Over time, and with the reform of Aid to Families with Dependent Children (AFDC), Medicaid and its related programs evolved from part of the welfare program to a health care safety net on which children and pregnant women in or near poverty, and unemployed, under-employed, and working poor parents relied to meet their health care needs. While this expansion of coverage was welcomed, it also created a patchwork of complex eligibility rules and laws that were very costly to administer and which often discouraged qualified families from enrolling because it was difficult for prospective applicants to determine if they might qualify for health insurance. This uncertainty meant that many individuals and families delayed applying for assistance until they were very ill or suffering from an injury. These individuals subsequently often sought care from already overburdened health care settings, such as hospital emergency rooms.
The Medicaid program required that all changes to family income be reported within ten days, as a holdover from reporting policies that were in place with the AFDC cash assistance program and that were designed to change the amount of the cash benefit the family received from month-to-month based upon their financial status. This requirement made it difficult for families who were employed to retain continuous eligibility for a sustained period of time, even when they met all of the eligibility requirements of the program without interruption. Because of these rules, is was not uncommon for children enrolled in Family Medicaid, BadgerCare, or Healthy Start programs to have gaps in their eligibility. These gaps lasted for a median length of three months, hampering the ability of health care management organizations, e.g., Health Maintenance Organizations (HMOs), to provide continuous preventive care. During these "gap" months, the HMO was unable to provide the type of care needed to keep the child healthy and his/her continuing health care costs low.
4. Can you describe the political climate and process that enabled passage of the BCP legislation?
There was broad support for BCP. Wisconsin Governor Jim Doyle announced the BCP initiative in his 2006 State of the State address and charged the Department of Health and Family Services [now the Department of Health Services (DHS)] with designing a comprehensive health care program that would serve all Wisconsin children.
The Department's recommendations were discussed among an external BCP Advisors Group, whose comments and suggestions were incorporated into the program's design. The Advisors Group included representatives from business, health plans, providers, public health, farmers, Native American tribes, the state legislature, faith-based organizations, county government, children's advocacy groups, and the University of Wisconsin.
Governor Doyle, Lieutenant Governor Barbara Lawton, the Department's Secretary, and Medicaid Director Jason Helgerson hosted twenty town hall meetings across the state throughout the planning process to discuss the new program, gather comments about existing programs, and obtain input from interested parties. BCP was then passed as part of the biennial budget in 2007.
5. Please describe the eligibility criteria for the program.
For children and families:
Residency:
Must be a Wisconsin resident.
Citizenship and identity:
Wisconsin follows 2006 federal citizenship and identity verification requirements.
Income eligibility:
Children under age 19, no income limit.

Youth leaving foster care, no income limit (eligible until the end of the month in which they turn 21).

Pregnant women, up to 300 percent FPL.

Parents and caretaker relatives, up to 200 percent FPL.

Self-employed parents, up to 200 percent FPL with special depreciation rules.

[2]
BCP uses gross income and applies only two deductions:
Court-ordered support payments that the applicant/member is obligated to pay for the support or maintenance of another person.

Earned income of minors.
Crowd-out prevention (See question seven for a more complete list of crowd-out prevention measures):
Three month waiting period for dropped coverage; look back 12 months and look forward three months to see if the individual or family could have signed up/can sign up for employer-sponsored insurance if income is above 150 percent FPL (good cause reasons apply).

Parents and caretaker relatives pay monthly premiums on a sliding scale starting at 150 percent FPL. Premiums are charged for children in families with income at 200 percent FPL or above.
No asset test applies for BCP.
For childless adults:
All the following conditions must be met:
Wisconsin resident.

U.S. citizen or legal immigrant.

Age 19 through 64.

Do not have children or do not have dependent children under age 19 living with you.

Not pregnant.

Have family income at or below 200 percent FPL.

No private health insurance coverage (or access to insurance) at the time of application or in the 12 months before that date, regardless of employer contribution.

Cannot sign up for insurance from an employer during the month of application or for the next three months; those who can sign up for ESI, are ineligible for BCP.

Not eligible for BCP for families, Medicaid or Medicare.
6. How did hospitals and practitioners react to the bill?
Physicians and hospital representatives were part of the BCP Advisors Group and their concerns were addressed throughout the planning and implementation of BCP. One of their main concerns was that BCP would lead to crowd out of private insurance. In response, DHS presented a review of academic literature on crowd out, findings from other states' experiences, and BadgerCare evaluations. The Department designed BCP crowd out rules with input from the BCP Advisors Group and will continue to address concerns about crowd out by monitoring employer offerings and conducting a BCP evaluation.
7. What precautions has the state taken to avoid crowd out of private insurance?
Three month waiting period for dropped coverage; 12 month look back and three month look forward for access to employer-sponsored insurance if income is above 150 percent FPL (good cause reasons apply).

Employer-sponsored insurance is deemed unaffordable if employer pays less than 80 percent of the premium (not applicable to childless adults).

An Employer Health Insurance Verification database is used to see if applicants/members have access to employer-sponsored insurance.

Private insurance disclosure tapes are used to check whether members are covered by private insurance.

DHS determines if it is cost-effective to enroll people in employer-sponsored insurance, pay their premiums, and provide wrap-around benefits.

Parents and caretaker relatives pay monthly premiums on a sliding scale starting at 150 percent FPL, while premiums are charged for children in families starting at 200 percent FPL.

The Benchmark plan (for those above 200 percent FPL) has higher copayments than the Standard Plan. (Please see Question 12 regarding the plans offered within the BCP program.)
8. Will you explain how BCP is financed?
BCP is funded using a combination of Medicaid and SCHIP authority. Benefits are financed using state general program revenue (GPR), federal matching funds, and premiums paid by members. No federal funds are claimed for BCP coverage of individuals with family income between 250 and 300 percent FPL. Those costs are paid using GPR and member premiums only.
9. BCP is designed to make children's coverage affordable to all resident children in Wisconsin. How does the program allow for income differences?
BCP is for uninsured children, regardless of income. Current estimates show that only about two percent of children in the state lack health insurance. Children under age 19 either have insurance through their parents or, if they are uninsured, can sign up for BCP. If their families have incomes at 200 percent FPL or higher, they pay monthly premiums on a sliding scale. At 300 percent FPL and above, the premium is equal to the per member per month cost.
In January 2009, 342,718 children were enrolled in BCP. 10,904 of them were premium payers.
10. How did you determine the monthly contributions for those who pay a premium?
BCP premiums for children and parents start at $10 on a sliding scale. They are capped at 5 percent of the countable household income for families with incomes at or below 300 percent FPL. Premiums are calculated for each calendar year. Childless adults have to pay a $60 non-refundable application fee and there are copayments for services, but no monthly premium. The chart below shows the premiums for 2009:
11. Have you found that participants have had trouble making payments?
We have found some confusion and system issues around monthly premiums, which are being examined and fixed.
Since the start of the BCP program, local income maintenance (IM) agencies have reported numerous system problems and concerns about the BCP premium process for applicants and members. DHS staff have met with local agency representatives and discussed these issues on several occasions. The Department is committed to addressing as many of these problems as we can and has formed a workgroup to focus on solutions. The workgroup has learned that there is some confusion over some of the premium policies and has recommended clarification of these policies and procedures.
One example of a problem is the confusion that can result when a family is certified for benefits and a specific premium, and then a few months later their income changes, so now the family needs to pay either a higher or lower premium. It can be challenging to determine what premium amounts should be paid for which months.
Some of these similar sorts of problems existed when we had BadgerCare, but the increased enrollment and number of premium payers with BCP has made those problems more prominent.
12. BCP provides benefits under two different plans, the Standard Plan and the Benchmark plan. Can you tell us about these plans and who is eligible for each?
The Standard Plan is Wisconsin's Medicaid/BCP benefit package that was offered in the past to Medicaid/BadgerCare recipients. BCP members with incomes below 200 percent FPL and all youth leaving foster care are enrolled in the Standard Plan. Most BCP members have incomes below 200 percent FPL. The Benchmark plan was modeled after the largest commercial plan and has more limitations and higher copayments than the Standard Plan. Children and pregnant women with income above 200 percent FPL are enrolled in the Benchmark Plan. The rationale for this is that those with higher income have less need, but it is also meant to control costs and prevent crowd out.
13. How is coverage for your beneficiaries administered?
About 80 percent of BCP members are enrolled in HMOs. Fourteen HMOs have contracts with the Department to cover BCP members. Members not enrolled in HMOs are served through Fee-For-Service (FFS).
14. Can you describe the agreement that Governor Jim Doyle's administration reached with the federal government in December 2008 to cover uninsured childless adults under BCP?
The Centers for Medicare and Medicaid Services (CMS) approved a Title XIX (Medicaid) waiver allowing Wisconsin to provide health care coverage to adults with no dependents and income up to 200 percent FPL. This Childless Adults expansion of BCP is mainly financed using Disproportionate Share Hospital (DSH) funds. Childless Adults is an expansion of the BCP program, but members will receive a more limited benefits package, called the Core Plan. The program is not an entitlement. The state has the flexibility to adjust the benefit package to control costs. There will be strict crowd out rules, including a 12-month look back period for access to insurance or dropped coverage, regardless of employer contribution.
15. BCP for childless adults requires both federal and state funding. How has the state come up with the funding needed to finance this expansion?
Benefits to childless adults will be mainly financed with DSH funds that were previously used to increase Medicaid hospital payments for hospitals that were heavily used by individuals who will now be covered under the Childless Adults expansion. Some new state funding has also been requested in the Governor's Biennial Budget request. Administrative costs of the program are offset by non-refundable applicationfees (currently $60). Also, a recently passed hospital tax assessment will allow the state to capture $300 million in additional federal funding each year. These new funds will be used to significantly increase Medicaid reimbursement rates to Wisconsin hospitals, and allow expanded coverage that will bring the state closer to its goal of providing access to health insurance to 98 percent of its citizens.
16. The BCP program rapidly enrolled a remarkable number of participants. Can you tell us more about the factors that contributed to this accomplishment?
BCP had broad support and there was a need for an affordable health insurance option for many families in Wisconsin. DHS did a lot of outreach about the program before and after implementation. Currently, we have more than 200 community partner organizations that help us sign up families for the program. The Department also worked with many federally qualified health centers (FQHCs), especially in the Milwaukee area, to identify eligible families and assist them in signing up.
DHS promoted use of the online application tool, ACCESS. Currently, about 39 percent of all applications come through ACCESS.
The Department also awarded mini-grants to 31 organizations (up to $25,000 per organization) across the state. As part of this, awardees get $50 per approved BCP application.
Finally, approximately 42,000 individuals became newly eligible for BCP in February 2008 when a number of policy changes were applied in the system. The majority of individuals who became newly eligible during the "conversion" month were members of families already on assistance, who now qualified under the new BCP rules, were children, and were required to pay premiums.
17. How did you create the incentive for community organizations to play a key role in enrollment assistance?
To ensure that community organizations became involved in enrollment assistance, we awarded mini-grants of up to $25,000 per organization to 31 community partners around the state so they could share information about the program's benefits and provide direct, confidential application assistance to families. In the grant application form, we asked applicants to estimate how many families they would sign up for BCP. Grant recipients receive $50 for each completed application that results in an open case—up to 160 applications. We track applications submitted by each grantee and know how many of their submitted applications get approved for BCP. The BCP mini-grants were designed so that part of the overall grant was performance-based.
Success among grantees has varied, and the main problem has been that some grantees overestimated the number of clients they see who are uninsured and eligible for BCP for children and families. Grantees are required to complete reports on their progress in reaching their enrollment goals. A final evaluation of the mini-grant program will be available at the end of 2009.
18. Please tell us more about the marketing and outreach the state has done to draw individuals to the program?
Last year [2008] was an extraordinary year for outreach in Wisconsin. The outreach team trained approximately 3,000 people in more than 150 sessions statewide. More than 500,000 pieces of marketing materials, including brochures, wallet cards, posters, magnets, and pencils were distributed through community agencies into the hands of Wisconsin families.
Our outreach strategy focused on two main objectives: increasing access to information about BCP and bringing that information to communities by offering high quality training and technical assistance to organizations.
The most effective method that we have found for reaching low-income, uninsured people is offering technical assistance and training to local community organizations and our mini-grant partners on providing enrollment assistance. In many communities, there are numerous reasons why a family would not go to their county or tribal benefits agency. These may include a variety of issues, such as:
Transportation: the agency is far away, and they do not have a means of transportation or the ability to afford gas money.

Stigma: they are uncomfortable asking for help directly from the government benefits agency.

Lack of familiarity with the system: they do not know where to go or what benefits are available, or they feel uncomfortable talking to strangers about their situation.

Negative perception of the benefits agency: they have had a bad experience, or know someone who did.

Overwhelming caseloads: many benefits agencies are so busy that they are not able to offer a high level of customer service.
Local organizations are more likely to be in a convenient location and to be known and trusted by community members. They have outreach programs and connect with many people who would never have considered going to IM agencies for assistance. For these reasons, local organizations can much more easily provide personal service, specific information, and direct answers to questions. By working with community organizations and developing their capacity to assist with enrollment, we have been able to reach thousands more children and families.
19. Can you tell us more about the local community organizations with whom you conducted outreach?
We have collaborated with a broad group of community organizations. We targeted outreach to schools throughout the state. We provided information and strategies to community providers for Back to School events, and collaborated with BCP enrollment events in four school districts. Staff provided trainings to groups such as the Healthy Classrooms Symposium, the Wisconsin School Nurses Association, and the Wisconsin School Social Workers Association.
Outreach staff also connected with many of the food and hunger networks statewide and offered trainings that linked food security to health outcomes, and trained staff about applying for BCP and FoodShare at the same time. Staff presented at regional hunger forums and food pantry and food bank network meetings.
We contacted hospitals and clinics through the Wisconsin Hospital Association, and outreach staff provided six trainings for several of the major health care systems, including Aurora Health, Ministry Health, and Marshfield Clinic. We also gave trainings to staff members at the 17 Federally Qualified Health Centers in Wisconsin.
Statewide organizations that work on children and family issues were another area of outreach. Staff created a schedule of presentations at annual conferences and regional meetings. Eleven training events were held with organizations such as the Wisconsin Early Childhood Association, the Wisconsin Council on Children and Families, and Prevent Child Abuse Wisconsin.
20. Did you provide BCP outreach to specific populations?
BCP outreach targeted specific populations in a number of ways.
Our publications featured multicultural images and were available in various languages, including English, Spanish, and Hmong. Approximately 29,000 BCP brochures printed in Spanish were distributed throughout the state. Outreach staff provided training, technical assistance, and small grants to agencies that work with diverse populations. For example, the Milwaukee Public Health Department was one of our most successful mini-grant recipients: they assisted with 672 enrollments, many of which were for African Americans who live in Milwaukee County. The 16th Street Community Clinic, a Federally Qualified Health Center in Milwaukee, was trained as a site to submit applications to the state's Centralized Application Processing Operation. They have assisted with 847 enrollments and much of their client base is Spanish speaking.
People with disabilities were also a focus of outreach, and we completed four trainings with organizations that work with people with disabilities and their families, including the HIV/AIDS Life Services and three organizations that work with children and youth with special health care needs. Outreach to immigrant and refugee communities included training at the Latino Children and Families Council, the Wisconsin Statewide Refugee Conference, and the Wausau Area Hmong Association.
Staff trained with the Forest County Potawatomi, with Tribal Benefit Specialists through WI Judicare, and at a meeting of the Great Lakes Inter-Tribal Council—with members of seven tribes. Also, the Bad River Band of the Lake Superior Tribe of Chippewa Indians received a grant to perform BCP enrollment assistance.
Another population targeted for outreach was those potentially eligible for BCP. Through a mapping process that analyzed data about income, family composition, and lack of insurance coverage, we identified certain counties for intensive outreach. For example, Brown County was identified for intensive outreach, and five training events were held, including one with the Health Department.
21. How have you assessed the effectiveness of your outreach methods and have you gained insight into the best practices for conducting outreach?
We have measured effectiveness of our community organization trainings through evaluations. The majority of participants surveyed indicated that they were satisfied or very satisfied with the information presented. Many commented that even though they had not helped someone enroll before, they now felt confident in their ability to do so. Participants expressed gratitude that we were able to come to their agency, especially in rural areas.
Three best practices stand out with respect to our outreach methods. The first was described in detail in terms of our work with community organizations. By providing training and technical support so that they can perform enrollment assistance, we have increased the number of resources available to people who are applying for benefits. The relationship with community organizations was not based on a one-time training, but rather a partnership that included ongoing communication and opportunities for training and participation in events.
Also on the topic of our partnership with community organizations, the second best practice is our work toward encouraging these organizations to establish a relationship with their local county or tribal local IM agencies. Through our evaluations, we found that many of the agencies that had the most success with enrollment also had a system of communication and collaboration with their economic support agencies. In some areas, community organization staff can call or email a specific economic support contact person for assistance. IM agency supervisors regularly attend some of the regional meetings, and are a critical part of the networking, information sharing, and problem solving process. With this type of collaboration, service providers can help members to more successfully enroll and stay enrolled.
Finally, the third best practice is to foster the establishment of networks or strengthen ones that already exist. Uninsured, low-income families are better served by helpers who are knowledgeable about community resources and who can assist them in making a connection. At training sessions and regional meetings held by our outreach team, we observed many service providers meeting each other for the first time and commenting that they had not been aware of their work, even though they worked in the same community. Referral networks were fortified and new groups of people gathered to discuss the issue of health insurance for low-income families in their community.
22. As a summary—what have you learned are the key strategies that seem effective in outreach and enrollment?
Our key strategies include:
Multiple outreach and application sites

Thorough follow up with each applicant

Use of checklists and other tools to communicate the application process

Dedicated staff

A strong working relationship with local IM agencies
23. The current BCP enrollment is 590,975 (end of January 2009). What do you anticipate the enrollment to be at the end of this year?
The current budget estimate for December 2009 is 624,928 for children and families.
24. How do you evaluate the effectiveness of the overall program on an ongoing basis?
25. Are there areas within the program that you'd like to improve upon in both the short term and the long term?
The Department is working on improvements that include:
Furthering program simplification, including re-engineering the premium payment process to make it easier for members to understand.

Training more community partners.

Improving access in Milwaukee County. The state is in the process of taking over responsibility for enrollment services in the county, which should decrease processing times and strengthen customer service.
26. How has the recent Children's Health Insurance Program (CHIP) reauthorization strengthened BCP?
DHS is still analyzing all the implications of CHIP reauthorization but the additional financing is helping to fund an increasing caseload.
27. How do the BCP program and the more recent development of BCP for childless adults fit into greater plans for health coverage in Wisconsin?
Wisconsin
has a long and proud tradition of providing its residents with a comprehensive health care safety net. Governor Jim Doyle strongly believes that every Wisconsin resident has a right to health care and that state government must do what it can to make high quality, affordable health care accessible to all residents.
Wisconsin
's goal is to ensure that at least 98 percent of the state's population has access to affordable health insurance. Expansion of BCP to childless adults will bring the state closer to the 98 percent goal by providing accessible insurance to low-income individuals and families.
---
[1]
Healthy Start was a Medicaid program that paid for medical care for pregnant women, babies, and children under 19 years of age.
[2]
There are two income tests for the self-employed. The first test is a regular gross income test which is applied to everyone applying for BCP. If a self-employed family fails it, then depreciation is deducted from their gross income to see if they are under 200 percent FPL. If they are, they qualify for BCP. Currently ab
out 900 people qualify through these rules.
[3]
SHARE is a program of the Robert Wood Johnson Foundation created to support evaluations of health policy reform at the state level and to develop an evidence-based resource to inform future state health reform efforts.
Resource Details
Date: Apr 2009
Author: SCI